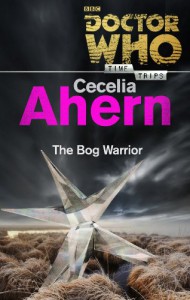 Doctor Who: The Bog Warrior, Time Trips: Short stories that are bigger on the inside by Cecelia Ahern was the first Doctor Who I read. I found it a pleasant surprise. I gave it almost four stars.
Dr. Who arrived on the planet Cashel. He described it as typically standard with three moons in the sky.
I would like to thank Random House UK, Ebury Publishing, BBC Books & NetGalley for the complimentary kindle copy in exchange for a fair review. This did not influence my opinion.